Structured Cabling Systems
A structured cabling system provides a platform upon which an overall information system strategy is built. We design and build flexible cabling infrastructures - structured cabling systems that support multiple voice, data, video and multimedia systems, regardless of their manufacturer. We will help you evaluate, design and install the optimum integrated system for your company.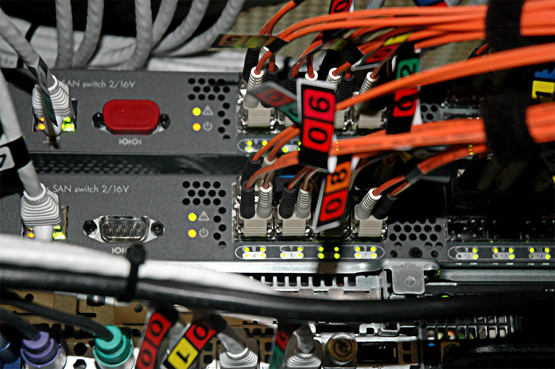 Infrastructure Cabling Solutions.
We install voice and data communication structured cabling solutions that provide ultimate performance and reliability for todays and tomorrows infrastructure requirements.
Addison's team of technicians will install and certify cables per ANSI / TIA / EIA standards to ensure consistent performance for installed cables across all your locations. We can source, install, de-install and maintain:

Structured Cabling Systems are at the base of modern information networks. Designed to accommodate quick and cost effective frequent moves, adds and changes, a structured cabling system can alleviate workflow disruptions and network downtime associated with restructuring.
Call us at 1-855 Go Addison (462-3477) or email us for all of your telecommunications needs.